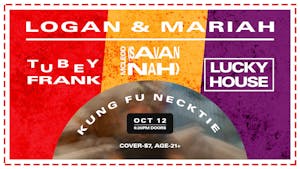 L + M / Tubey Frank / McLeod / Lucky House - 10/12 at Kung Fu Necktie
// Saturday 10/12 at Kung Fu Necktie //
( Facebook | Bandcamp | Instagram )
Experimental and theatrical songwriting duo rooted in jazz, soul, and progressive music.
----------
( Facebook | Bandcamp | Instagram )
Songwriter Kirwin went through a slight mental collapse in 2016 and wrote many songs about depression, isolation, fear and finding all avenues of love through it. These are a few of those songs.
----------
( Facebook | Bandcamp | Instagram )
Savannah, GA. Aquadelic Space Pop
----------
( Facebook | Bandcamp | Instagram )
Philadelphia, Pennsylvania
----------
// 6:30pm Doors // 21+ Show // $7 Cover //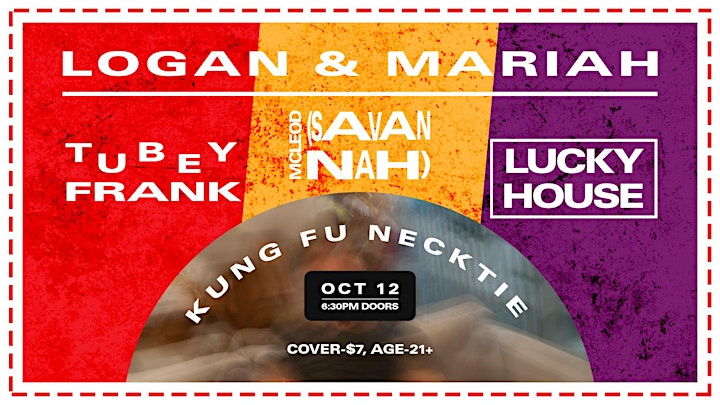 Venue Information:
Kung Fu Necktie
1250 N. Front St.

Philadelphia, PA, 19122