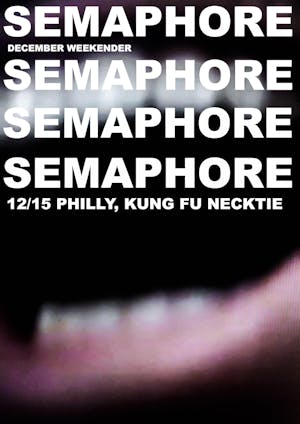 Nowhere / Semaphore / At Best / Needless Ghost - 12/15 at Kung Fu Necktie
// Sunday 12/15 at Kung Fu Necktie //
Nowhere
Deathpunk, hardcore punk, noise. Kind of hard to place.
----------
Semaphore
( Facebook / Bandcamp / Instagram)
As a trained jazz saxophonist who also plays over half a dozen instruments, Siddhu Anandalingam has been writing and creating music while growing up listening to his dad's old record collection. Over the years, his creative output has flirted with alternative rock, modern jazz, and ambient electronic music, eventually taking the hybrid form that is his recording project and band, Semaphore. Drawing from influences like Pink Floyd, Tycho, Smashing Pumpkins, M83, and Tigran Hamasyan, Semaphore's music is intricate and lush.
Semaphore started when Siddhu was a student at Columbia University, where he studied Chemical Engineering and Music. After graduating in 2015, he moved back home to the suburbs of DC, where he spent the year focusing on writing music, as well as as getting involved in the DC music scene. Upon returning to Brooklyn in mid-2016, Siddhu reformed Semaphore and is now joined by Niko Hasapopoulos on bass, Emmett Ceglia on drums, and Jay Kohler on guitar.
----------
At Best
( Website / Facebook / Instagram )
At Best are metalheads gone indie; combining 90's DIY nostalgia to modern melodic shoegaze, they paint their sonic canvas with raw emotion over driving instrumentals. At Best have a mission to outperform themselves with every set through their high-energy live shows and strive to put the human element back into contemporary music.
----------
Needless Ghost
Sad songs in major keys
----------
// 8:00pm Doors // 21+ w/ID // $7 Cover //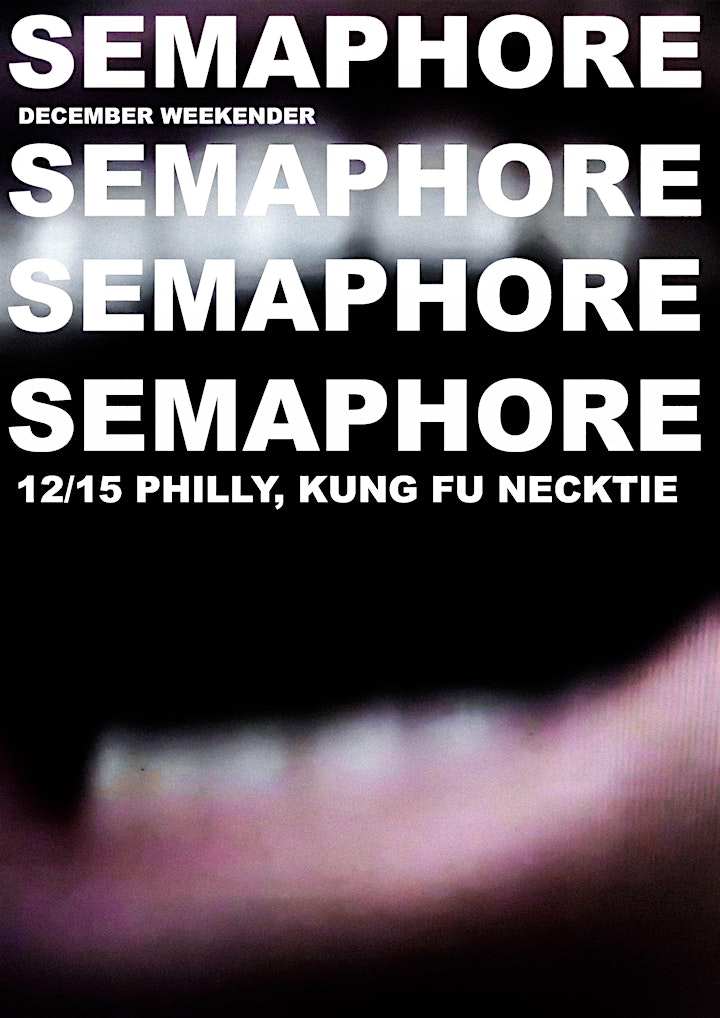 Venue Information:
Kung Fu Necktie
1250 N. Front St.
Philadelphia, PA, 19122