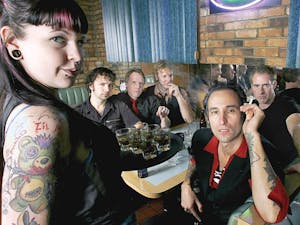 Dave Kiss Presents: Sponge, Desoto Jones and DiRTY ROBOTS at Kung Fu Necktie
Sponge
Sponge has proven to be one of the Motor City's heaviest hitters after gaining international notoriety with their debut album "Rotting Piñata" (Sony). Emerging from Detroit with hits like "Plowed" and "Molly (16 Candles)" Sponge received massive airplay on radio stations from coast to coast and were in heavy rotation on MTV. Both "Plowed" and "Molly" hit #5 on Billboard's Modern Rock Charts, catapulting "Rotting Piñata" to Gold, and ultimately Platinum status.
Sponge's follow up CD, the critically lauded "Wax Ecstatic" (Columbia) scored additional top ten Billboard hits including "Wax Ecstatic" and "Have You Seen Mary?"  The band's music was also featured in popular movies "The Craft," "Chasing Amy," "Mall Rats" and "Empire Records."  Sponge's star continued to rise with network appearances on "The Late Show with David Letterman" and the "Conan O'Brien Show."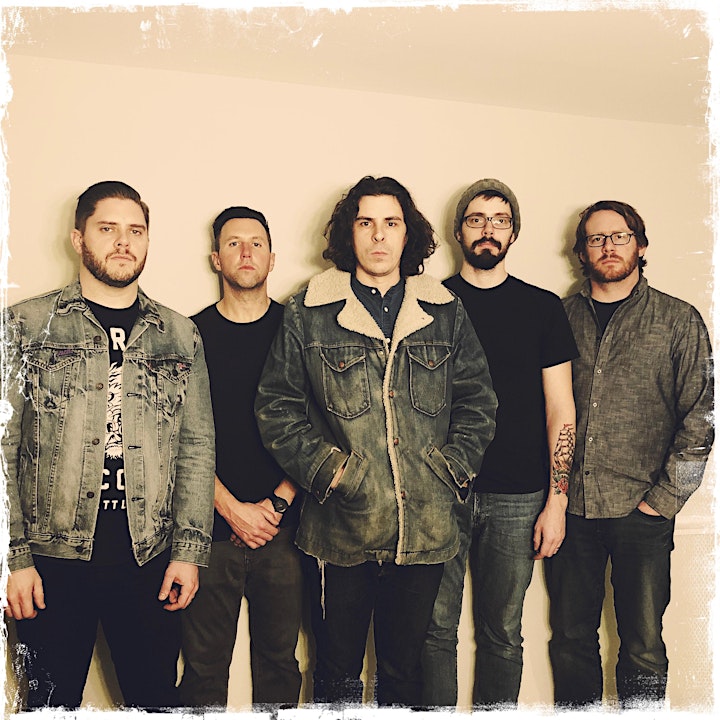 Desoto Jones
Desoto Jones is a Philadelphia area rock band that has been in existence in one form or another since the early aughts. After a brief hiatus to explore other projects, the band reunited in 2019 and began writing new music. With two new songs released last year and more on the way, the band is rediscovering how much they enjoy playing together and is excited for the future. For fans of Foo Fighters, Jimmy Eat World.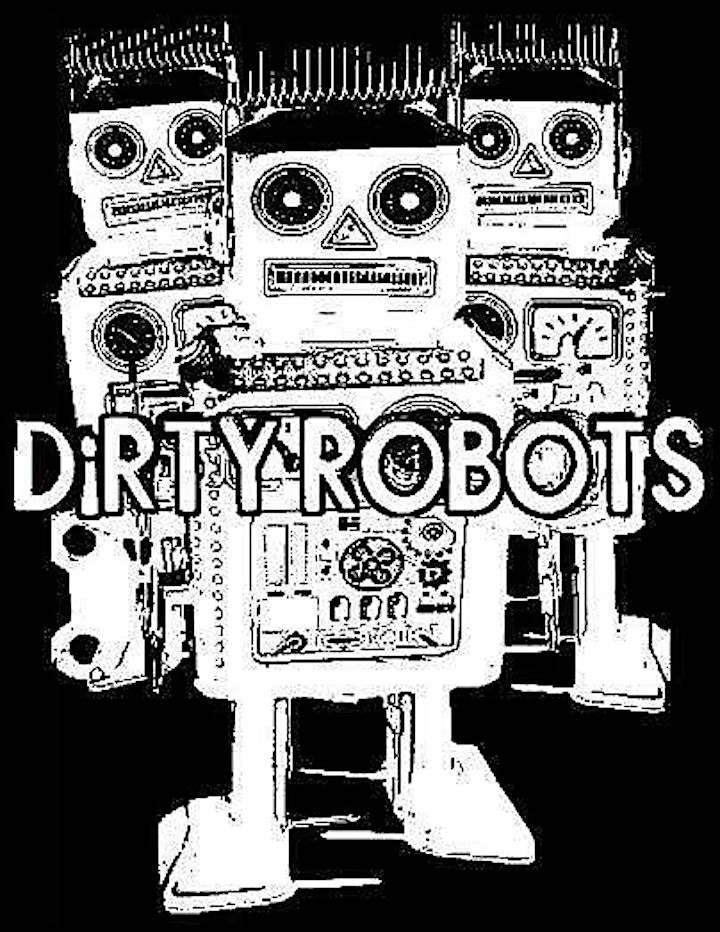 Dirty Robots

Dirty Robots formed together in the fall of 2009. The band hit the scene hard and toured for a few years scoring regional success and catching breaks opening for national acts. Through that process they experienced several line-up changes until the summer of 2017. That summer the band would catch yet another big break getting to tour with Actor Corey Feldman and The Angels on the east coast swing of their (Angelic 2 the Core Tour). It was on that tour they would meet their future guitarist and drummer Joe Rio who was playing in another band on the same show. Soon after they would cast bassist Daniel Perez who's thunderous style would push the bands sound in a new direction. Then stepped in lead guitarist Hank Cieplinski who would round out the bands sound. With this new line-up in place the band hit the studio in the summer of 2018 to begin recording their major debut album (Rock & Roll...Buzz Kill) it was that summer when they would catch a series of shows opening for platinum selling Detroit Rockers Sponge that would last throughout 2019. The bands sound has been described as pure rock & roll. Bleeding sweet melodies and bitter lyrics mixed with earth shattering robotic stop motion blistering sound.

Venue Information:
Kung Fu Necktie
1250 N. Front St.

Philadelphia, PA, 19122