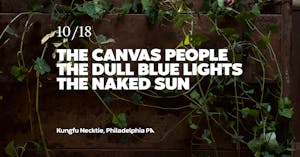 The Canvas People / The Dull Blue Lights / The Naked Sun - 10/18 at Kung Fu Necktie
// Friday 10/18 at Kung Fu Necktie //
( Facebook | Bandcamp | Instagram )
Hailing from Austin, Texas, The Canvas People cultivate a blend of melodic indie and harmony driven alt-rock. Since their formation in 2014, the group has evolved into an eclectic rock group featuring pulsating guitars, subtle synthesizers, and booming three-part harmonies.
New single "Cavalry Lounge" capitalizes on the 4-piece's ability to weave illusive synths seamlessly into their already established musical dynamics. It serves as the perfect segue into a new record fueled by change. Musically, "Cavalry Lounge" dances around the old and the new: catchy three-part vocal hooks accentuated by glossy synth pads and dreamy guitar riffs.
With the third single off of their new LP, Garden Party (September 2019), the group invites listeners to take a look at themselves, take a look at the world, and find a reason to celebrate. Lead singer Kyle Taylor explains, "You invest in a garden. You plant the seed, and you carefully tend to the fruit. You don't know what, if anything, is going to come of all of it. But none of it is a waste because it's all part of the same process. This record is about celebrating the process, both the gorgeous fruits and the inevitable death and decay."
----------
( Facebook | Bandcamp | Instagram )
The Dull Blue Lights are a band in between. Drawing from influences as varied as Motown soul, Nuggets psychedelia, and Jamaican rocksteady, the Philadelphia-based group's definitive blend of cascading harmonies, screaming guitars, and relentlessly grooving rhythms lives somewhere between each one. Their electrifying stage show, says Philadelphia radio personality John Vettese, dances "between practiced performances and unhinged spontaneity." Formerly The Snails, the quintet is fronted by the gruff yet soothing voice of Todd Fausnacht and his sweetly chaotic guitar. Behind him are Ben Parry on bass, Matt MacLeod on organ, and Josh Parry on drums.
----------
( Facebook | Soundcloud | Instagram )
he Naked Sun may or may not have coined the phrase, but "honest rock" has unquestionably been their ethos since their start back in 2011—and few bands embody its spirit like they do. With songs that echo the rawness and sincerity of the cities around which its members grew up—Detroit, Baltimore, Philadelphia—the band blends the basics of roots rock and folk with layers of bolstering piano and organ, intricate pedal steel leads, and melodic choruses backed by satisfying vocal harmonies. Rooted in the songwriting of frontman Andrew Wesley Harris, The Naked Sun strive equally toward Petty's pop genius, Springsteen's storytelling, Dylan's social consciousness, and the energy of My Morning Jacket.
----------
// 7:00pm Doors // 21+ w/ID // $10 Cover //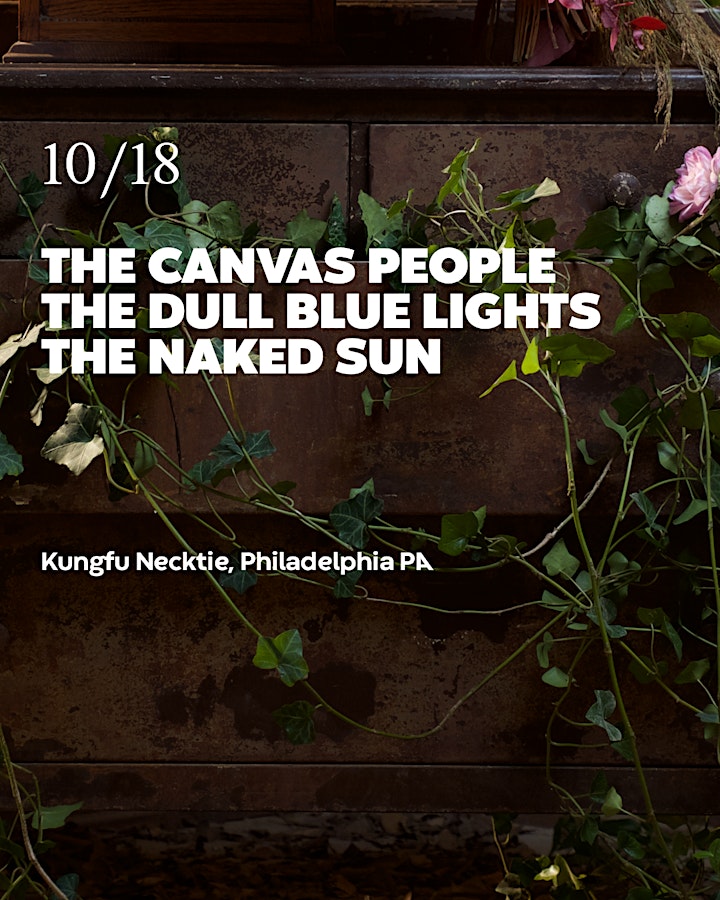 Venue Information:
Kung Fu Necktie
1250 N. Front St.

Philadelphia, PA, 19122