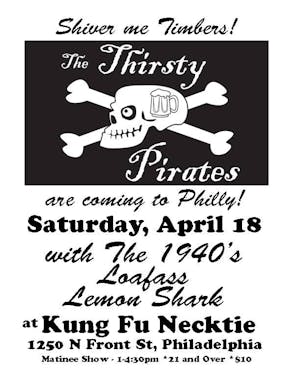 The 1940s / Loafass / The Thirsty Pirates / Lemon Shark - 04/18 at Kung Fu Necktie
// Saturday 04/18 at Kung Fu Necktie //
The 1940s
4 piece rock band from South Philly.
----------
Loafass
Filthadelphia phunk punk rock
----------
The Thirsty Pirates
( Facebook )
NYC. The Thirsty Pirates with a new line-up! Captain Ronzo sailing out of the Chicago punk rock scene of the 80's and 90's (Sponge, Spongetunnel, Milk, Inc. Beardicus Enormous) to join forces with three legendary New York punkrockers - Shakes, and James MF Velez and Timothy Ilg. Shkes and James have also played with NYC punk band Sewage.
----------
Lemon Shark
----------
// 1:00pm Doors // 21+ Show // $10 Cover //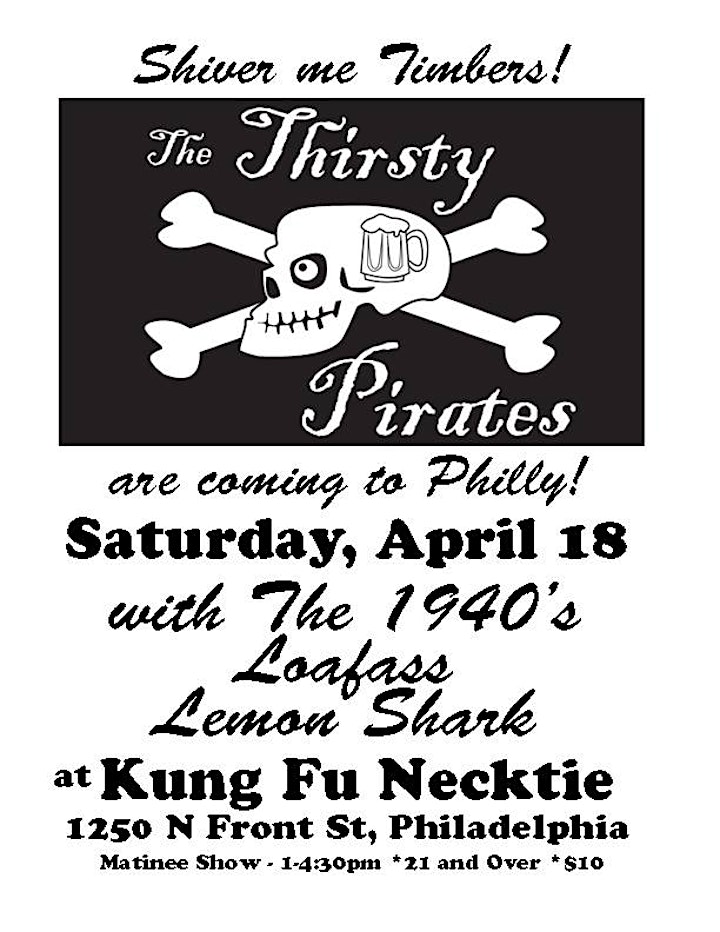 Venue Information:
Kung Fu Necktie
1250 N. Front St.
Philadelphia, PA, 19122